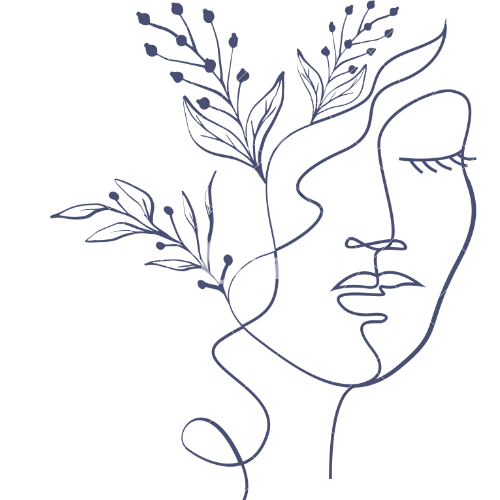 Understanding Menopause


Menopause, all women will face some changes in their bodies and minds.
Often we suffer going through these changes.
This workshop is for you to learn about the "Right Information" and the "Right Attitude."

What benefits will you get from this workshop?

This workshop is for all women, benefits to all.
If you want to learn about menopause, we have a special guest speaker for you, Dr. Miki Takase-Sanchez is a female Pelvic Health from Urogynecology, she specialized Female Pelvic Medicine and Reconstructive Surgery. She will provide you valuable information about the pelvic health.
What is the Pelvic Health?
If you answer YES to any of the following, you may benefit from a consultation with a WOMEN'S PELVIC HEALTH SPECIALIST.
Do you experience a sensation of a vaginal bulge?
Do you experience accidental bowel leakage?
Do you experience urinary leakage?
Do you experience incomplete emptying of bowel or urine?
Do you experience painful intercourse?


For more information as your resources:

If you have any questions please write us anonymously. The link below.


And there are more. You will learn and experience to awake your inner healing with Tai Chi/Qigong, Yoga, Zumba, Sound Healing, Reiki, Japanese fermented food and Breathing all in one day and one location!

Our goal is to support you. We will create a safe place for you to learn about our bodies.
Let us support you, and let us hear your voice.
Please write us your experiences, concerns, and questions (Anonymous).
Our members will prepare and provide you a good information and techniques to support you.



**It is anonymous, so please type in the Name section with
"NAME ANONYMOUS" ( <--Type this, instead of your name)


Workshop Schedule
4/23/2023 Sunday @1-4pm
*1-1:40pm Information/Q&A session by Dr. Miki
*1:40-2pm Warm up/ Tai Chi, Qigong by Maki
*2-2:30pm Zumba by Tomoko N.
*2:30-3pm Presentation about gut health/fermented food by Miyuki
*3-3:30pm Yoga by Mikiko
*3:30-4pm Reiki Sound Bath by Tomoko W.
**We will be aware of having plenty of time to rest and take many breaks during the workshop, so that you will not get too tired :-)
Save the Date

Date: 4/23/23 Sunday
Time: 1-4pm
Place: Ventura Danzar Zumba
Cost: $65/person (50% Cancelation fee applies)

Who are we?

We are group of six women.
A Pelvic Health specialist, Dr. Michelle Miki Takase-Sanchez will provide you the right information and she will be answering your questions.
As well as, Tai Chi/Qigong by Maki Fujisaki Guelcher, Reiki and Sound Healing by Tomoko Wynn, Yoga by Mikiko Arias, Zumba by Tomoko Nelson Ida and Japanese Fermented food by Miyuki Tanaka who are healing specialists. We passionate about providing healthy life habits to our community.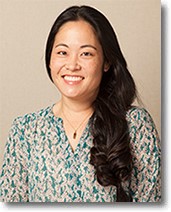 Dr. Michelle Miki Takase-Sanchez
Dr. Takase-Sanchez attained her medical doctorate (MD) from University of Texas Health Science Center in Houston, Texas with Phi Beta Kappa Honors. She completed Obstetrics and Gynecology residency at Santa Clara Valley Medical Center (SCVMC) in San Jose, California in 2007. She achieved board certification from the American College of Obstetrics and Gynecology (ABOG) in 2008. After residency, she joined the faculty at SCVMC and Stanford University as a Clinical Instructor where she continued to enjoy teaching and caring for women. There, Dr. Takase-Sanchez developed a special interest in female Pelvic Floor Disorders (PFD) and Urogynecology and was among the first generation of fellows to complete a fully-accredited fellowship program in Female Pelvic Medicine and Reconstructive Surgery as recognized by ABOG, American Board of Urology (ABU) and the Accreditation Council for Graduate Medical Education (ACGME). During her fellowship training at Indiana University Schools of Medicine, she attained a Master of Science degree in Clinical Research with a focus on analyzing factors that impact women quality of life and how minimally-invasive approaches to surgery can provide significant improvement with low risk. Dr. Takase-Sanchez is well published in peer-review journals such as Female Pelvic Medicine and Reconstructive Surgery which is the official journal of the American Urogynecologic Society (AUGS) and the International Urogynecology Journal which is the official journal for the International Urogynecological Association (IUGA). She is an active member of both AUGS and IUGA. Dr. Takase-Sanchez love for California weather and the great outdoors attracted her back to the West Coast where there is a growing need for her sub-specialty. Currently, she provides outpatient care at San Buenaventura Urology and Urogynecology (Ventura) and holds hospital privileges at Community Memorial Hospital System and Ventura County Medical Center.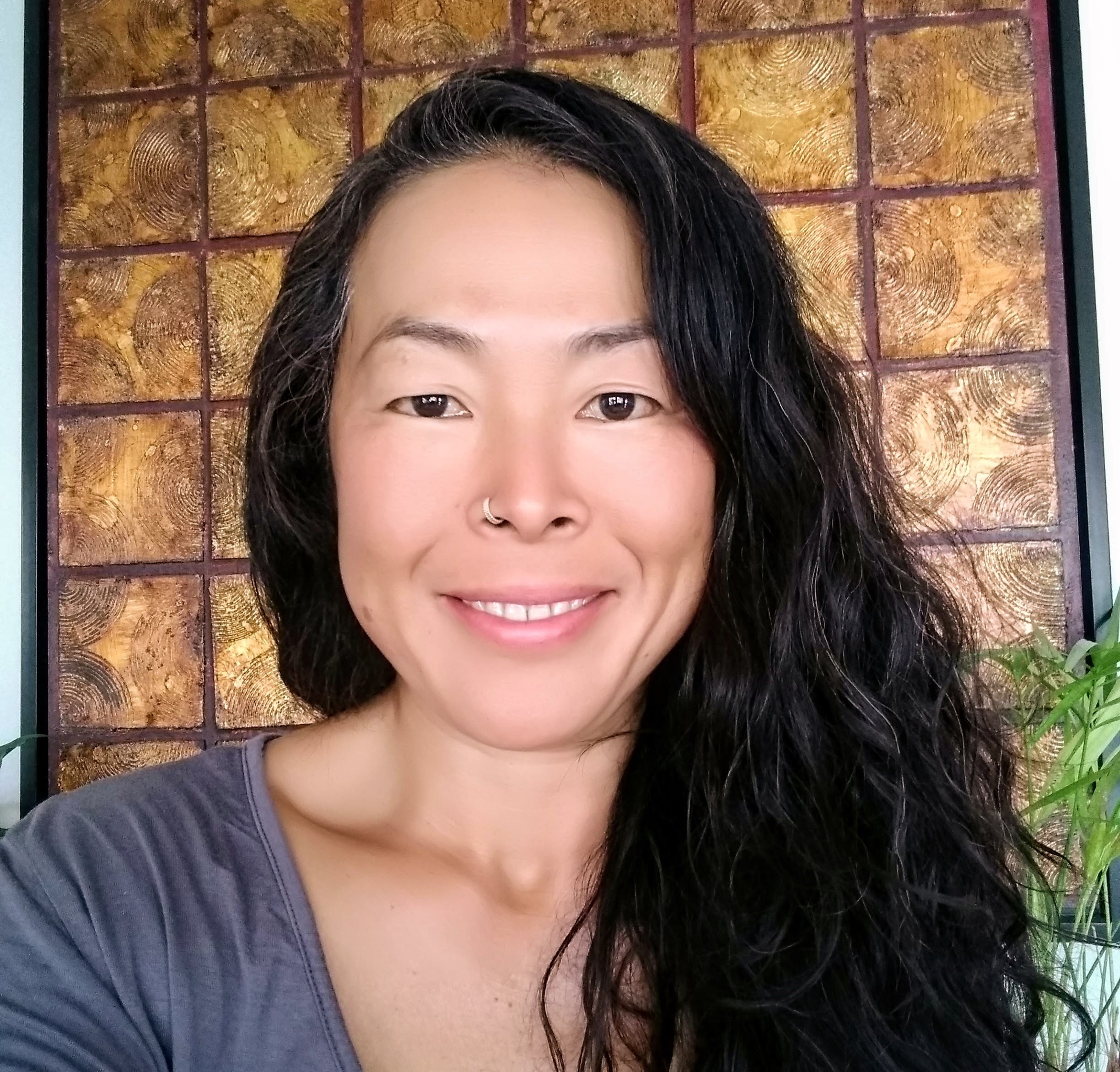 Maki Fujisaki Guelcher
Maki is a founder of Studio Mazen Tai Chi in Ventura. She practices and provides Tai Chi, Qigong, meditation to the community. Her motto is to guide people's bodies and minds into a good alignments. It will leads to open up body's channels and meridians to awaking the natural healing system in our bodies.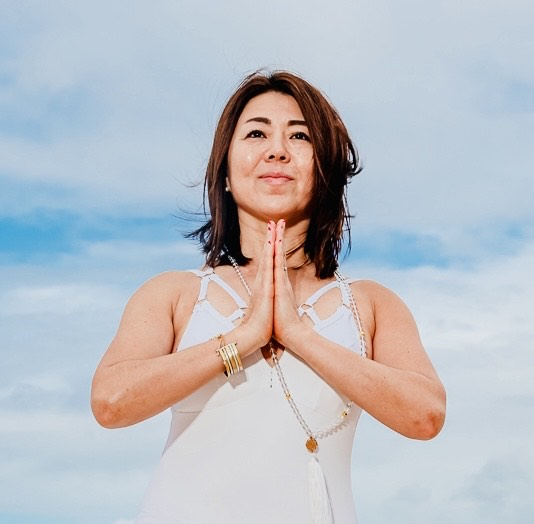 Mikiko Arias
Mikiko is a deaf and intuitive yoga instructor and Sound bath healer .
Mikiko was born in Aomori, Japan. While living there, she lost hearing in both of her ears, and turned to yoga to find some peace through her struggles. Mikiko decided to become an instructor and share the magic gifts of this practice with others. She received her 200hr YTT, and then expanded upon that knowledge and got certified in yin, restorative, yoga sculpt, trauma informed yoga, sound bath, and breath coaching.
Her students will leave class feeling a sense of peace and rejuvenation, while feeling grounded to take on the challenges in their life.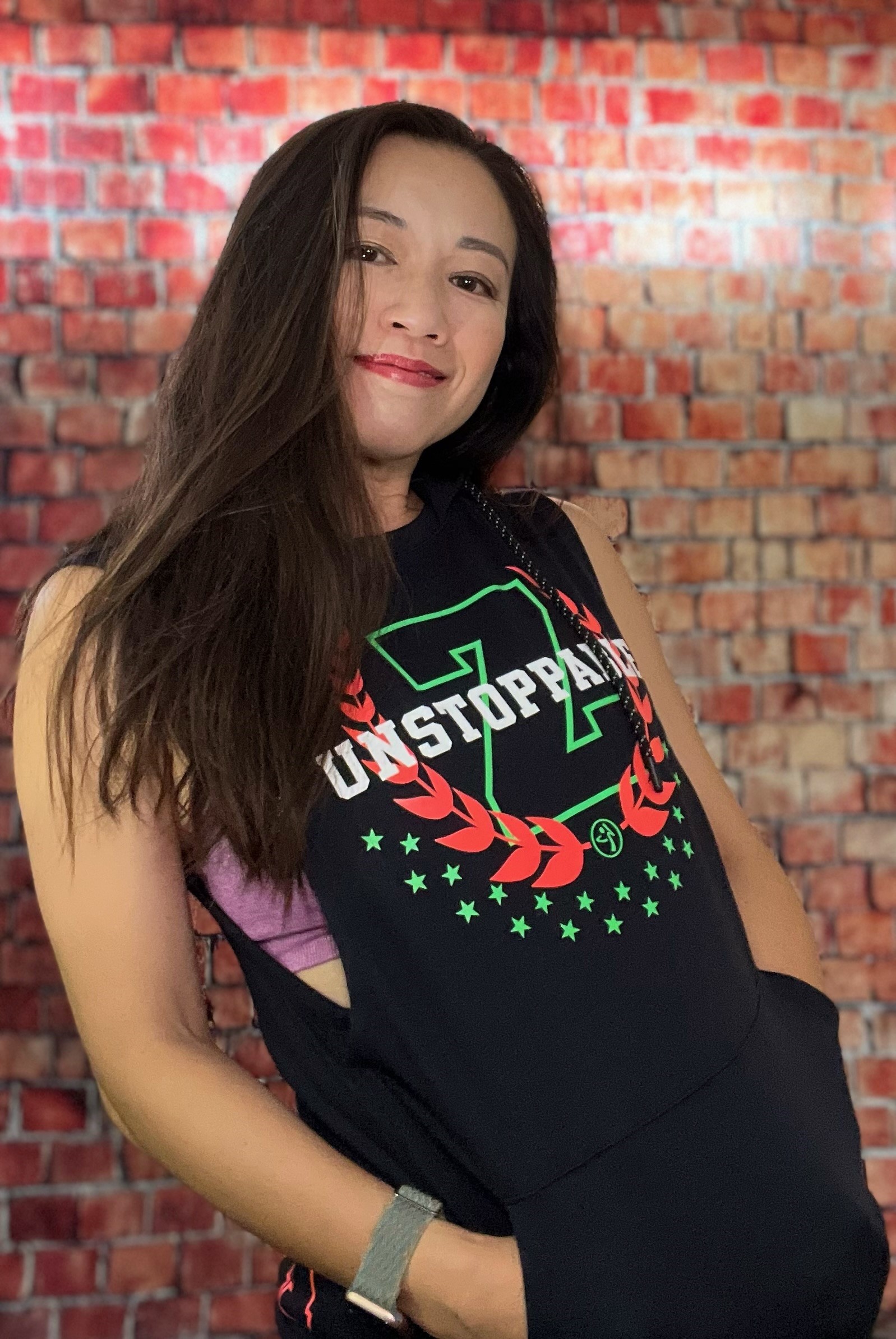 Tomoko Nelson Ida

Tomoko has been a ZUMBA instructor since 2019.
She was born and raised in Hyogo, Japan.
She is currently licensed to teach Zumba, Zumba Gold®, Zumba® Kids & Kids Jr. She absolutely love teaching Zumba classes; the reason is simple - Every class feels like a party!
Currently she teaches at Fitness19 Oxnard CA, also has an online class.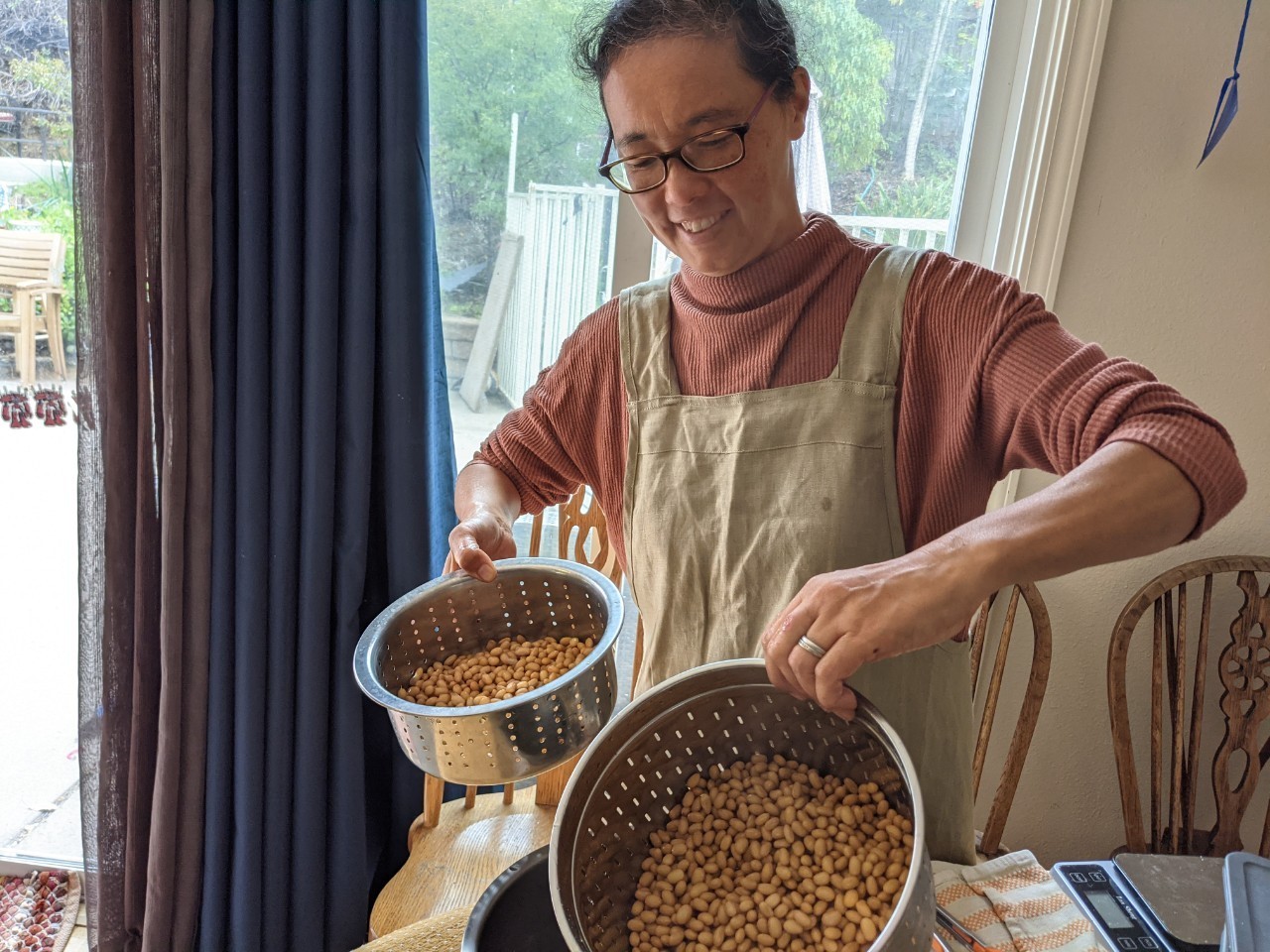 Miyuki Tanaka

Japanese Fermentation Specialist / Miso Sommelier

Practicing Japanese fermentation from 2020 at The Koji Academy. Through her health crisis(glaucoma, menopause symptoms in 30's, infertility, severe mood swings), she discovered daily selfcare is very important to keep her gut, mind and body happy. Educating people about using/making fermentation (Miso, Koji and more) in our daily life through SNS and workshops.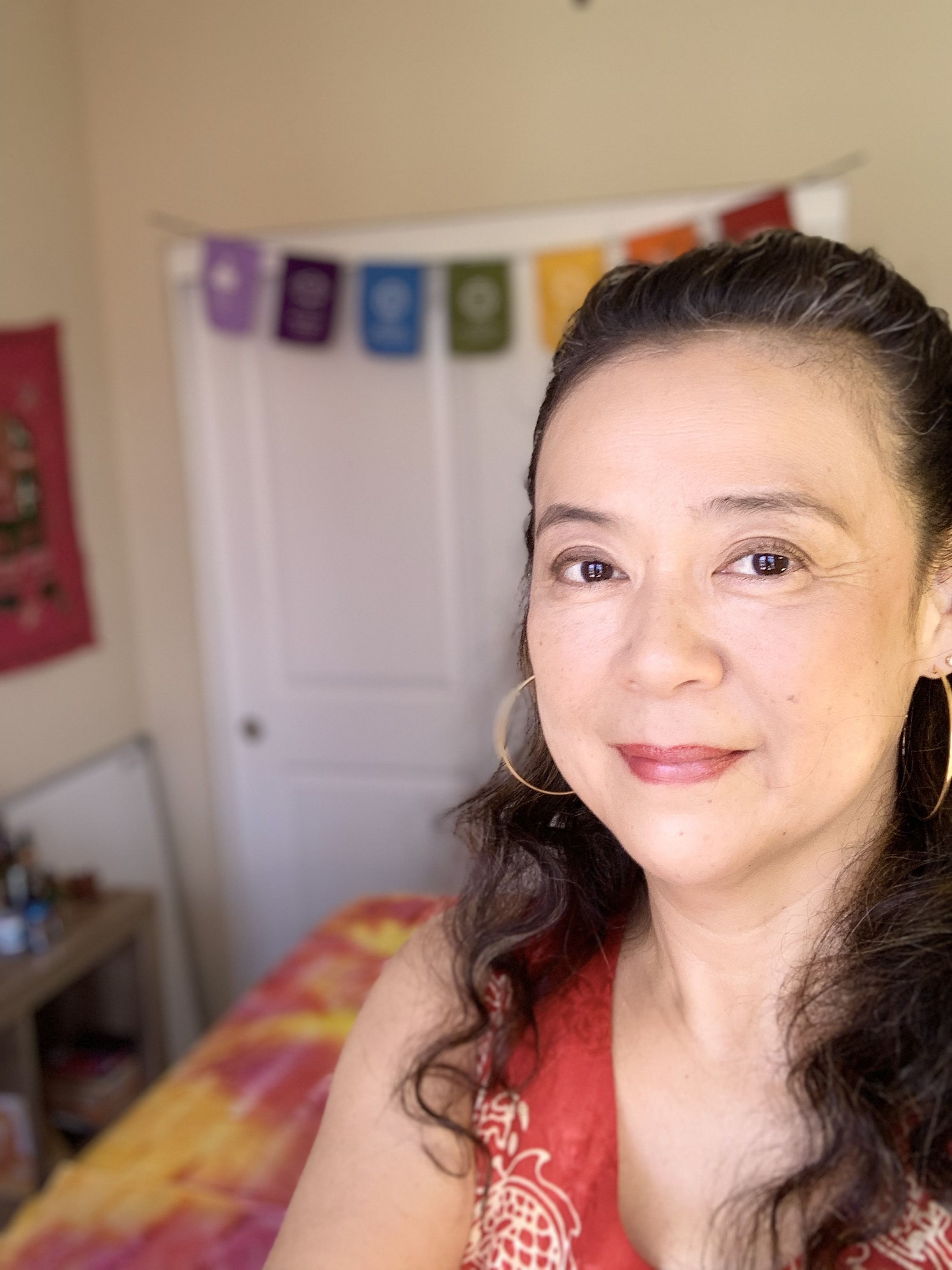 Tomoko Wynn

Born in Tokyo and grew up in Yokohama Japan. Came to Ventura in 2015. Lived in Ohio, South Korea, Wyoming and Germany.
Healer. Bellydance teacher. Japanese Language teacher at OBT JLS. Explorer of Life!
She is running a Healing practice "Two Moon Child Heals". She started to practice Hands off energy healing on her 20s. She met Reiki in 2010 when she was in Germany where she was dealing with Fibromyalgia (she didn't know!) and depression. Now all the symptoms are under control! In her practice, she offers Reiki, Karuna, Archangel Metatron Colour Healing, and Reiki & Karuna classes. She deeply believes, "Energy of the universe always guides you and redirects you to a better place!"


What to Bring?
If you have a yoga mat, please bring it for the event. Although, Yoga mats are available upon request, if you don't have one.
Also, if you can bring your pillow, blanket, eye mask and towel, they will help to comfort you during the Yoga and Reiki sound bath sessions.
Extra clothes for change will be helpful to avoid getting body to cool down too much during the body resting session.
Hydration is important, please bring your water. But just in case, if you need more, water is available for purchase. 
Please wear comfortable and anti slip shoes during the Zumba session.

Check your inbox to confirm your subscription